Resurrection, That Is "After All." (Matthew 28:5-6)
But the angel said to the women, "Do not be afraid; I know that you are looking for Jesus who was crucified. He is not here; for he has been raised, as he said. Come, see the place where he lay. (Matthew 28:5-6)
We celebrated Easter for the second time in the COVID-19. In the fog of the novel coronavirus that lasted for more than a year, what we had been cultivating collapsed one after another. We experienced many such "after all." Many people are overwhelmed by the "after all" that what they have accumulated steadily is torn apart.
Easter was celebrated with the bloody cry of the people in Myanmar. Myanmar's people are about to experience such a "final" that democracy, which has risen in pain for the past ten years and has finally taken shape, is being crushed and destroyed at once.
Are our painful "after all," their sad "after all" the human "after all"? No, we want to believe that it is by no means "after all." That the resurrected Lord has risen, stood up, and walked ahead of the tomb, a place where everything seemed empty. In Myanmar, "this is not the end" and "this should not be the end", and on the people who believe that and go on the path of CDM (nonviolent disobedience), the resurrected Lord Jesus will surely shed light. The women heard in front of the grave the truth for all people's lives that "darkness could not overcome the light, life could not be trapped in the grave, and death was swallowed by life." Today, we are listening to the very sound of that morning.
Kano Yoshitaka, Moderator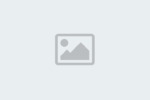 NCC published two statements: "The discharge of contaminated water from TEPCO's Fukushima nuclear power plant into the ocean is an irreversible mistake!" and "Declaration of the Assembly of Christians for 100-year Remembrane of Victims of the Massacre against Koreans and Chinese after the Great Kanto Earthquake" Read PDFs. 230825Fukushima Water Discharge Declaration - 100-year Remembrance of Kanto Earthquake Massacre ...